Sulfite intolerance: A cause of tinnitus?
Martin T. Kronberg
,

62 Shaughnessy Cres., Ottawa, Ontario, Canada K2K 2N1


---
Abstract
Tinnitus is a common disorder characterized by a ringing or buzzing in the ear, and is poorly understood.
Recent studies have linked tinnitus with impairment of the nucleus accumbens, an area of the brain responsible for filtering sensory information.
It is hypothesized that in individuals with sulfite intolerance, elevated serum sulfite levels inhibit enzymes related to the synthesis or activation of neurotransmitters active in the nucleus accumbens, resulting in tinnitus.
Avoidance of sulfites in food and

drugs

may potentially bring relief to sulfite intolerant patients experiencing tinnitus,

hyperacusis

or other illnesses associated with decreased dopaminergic or serotonergic activity.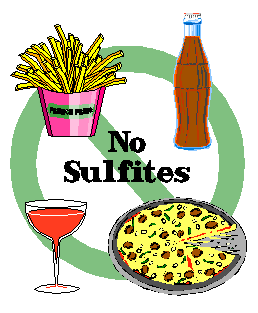 Resumen



El tinnitus o acúfeno es

un trastorno común

caracterizado por un

sonido o zumbido

en el oído,

y

se comprende poco.
Estudios recientes han relacionado

con

tinnitus

al

deterioro

del núcleo accumbens

, un área

del cerebro

responsable de filtrar

la información sensorial.
Se plantea la hipótesis

que

en

las personas

con

intolerancia

al sulfito

,

los niveles elevados de sulfito

en suero

inhiben las enzimas

relacionadas con la síntesis

o la activación

de los neurotransmisores

que actúan en

el núcleo accumbens

, lo que resulta

en

tinnitus.
La evitación de
sulfitos
en los alimentos y
los medicamentos
potencialmente
puede traer alivio
al sulfito
pacientes con intolerancia
que experimentan
tinnitus,
hiperacusia
u otras enfermedades
asociadas
con la
disminución de la actividad
dopaminérgica
o
serotoninérgica.
Fuente :
http://dx.doi.org/10.1016/j.bihy.2008.06.010
Nota
Los sulfitos

y el dióxido de

azufre

se encuentran mucho

en el vino

, frutos secos

, las sulfas

, las papas

instantáneas,

las papas fritas, la pizza

y el

jugo

de limón concentrado.

Pero también están

incluidos

en

cientos de ingredientes

como el jarabe de

maíz

y la gelatina
vea mas informacion en: http://www.learningtarget.com/nosulfites/index.htm